CareCredit for Better Vision
Get the Care You Want, When You Need It*
Help pay for your family's vision care with the CareCredit healthcare card. Use your credit card to pay for:
Glasses and sunglasses
Contact lenses
LASIK
And more
CareCredit is the healthcare credit card designed exclusively for healthcare services with special financing options.*
Whether it's a routine checkup or a LASIK procedure, you shouldn't have to worry about how to get the best eye care.
CareCredit can also be used for dental work, cosmetic treatments, trips to the veterinarian and in other healthcare specialties at enrolled providers. You can even use it for co-payments and deductibles.*
With CareCredit you can choose to reserve your cash and free up your general-purpose credit cards for other expenses. Once you have CareCredit, you can use it as often as you want, without reapplying, as long as you have available credit. CareCredit is accepted at more than 200,000 providers nationwide.
Learn more by visiting CareCredit.com or contacting our office.
Ready to apply? Apply online for your CareCredit card today.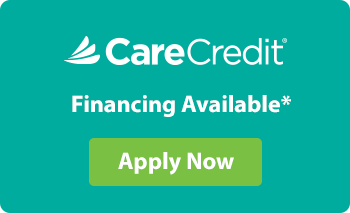 *Subject to credit approval. Minimum monthly payments required. Visit carecredit.com for details.